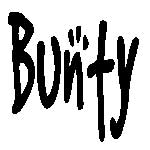 Bunty Pet Products Discount Code & Voucher September 2020
deal
Pay in four with Clearpay!
code
20% off all items in the personalised range!
deal
Get 5% OFF with our Loyalty Points Scheme!
How To Earn Your Points: For every £1 you spend, you earn 10 points. When you have earned 50 points, you will get £1 off your next order. That means that if you spend as little as £5 with us, you get £1 off your next order! How to spend your loyalty points: Next time you shop with us there will be an option in the cart to redeem your points. That's it!
code
Get 10% OFF on your FIRST Order!
Create an account with us and get 10% OFF on your first order!