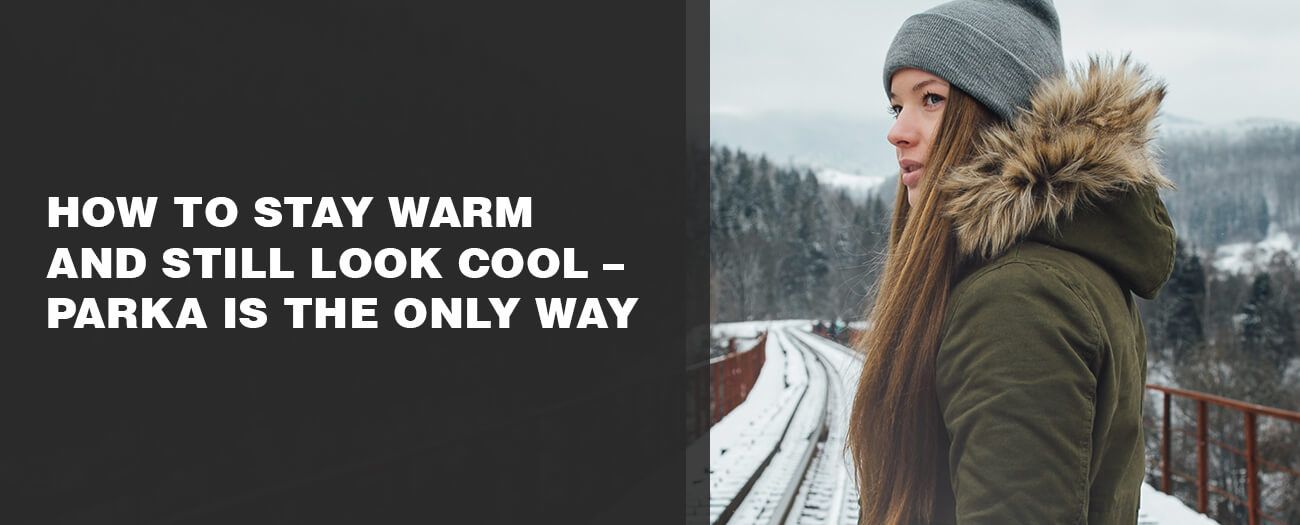 Since December is coming close, some of you might be thinking to gain some oh-so-amazing winter pieces. Yes, we mean winter, and of course winter and parkas are in a very good relationship. Therefore, what we have decided is to give you a complete guide about parkas, their, types, colors, and styles.
By keeping our eye on emerging micro-trends of winter fashion, we decided to make you aware of all the colors, styles, and types of parkas to rock your winter season.
Without wasting a single second, let's jump and see how you can elevate your winter looks with these stylish parka options.
Parka In Basic Looks
A good way to update the look is to wear an oversize parka full of classic patches that can add more personality to your simple look. To give a fashion touch to the parka's basic look, pantacourts will be an amazing combo with striped tops and metalized mules.
Parka With Job Style
Many of you may be working and trying to find out a piece that will make you warm without sacrificing the style. First of all, it is fundamental to pay attention to the dress code of the company, due to the more casual look. The parka is a great alternative to replace the blazer, with an ultimate current look, and also an alternative to the casual day.
Parka With Stylish Shorts
The shorts are the things that properly combined and transit in all the seasons of the year. On colder days, you can contrast parka with super high velvet boots to make yourself highlighted among your friends.
For a tidier look, the shorts can be of a more noble fabric like leather, the appearance can be finished by a Scarpin or Strap Sandals. The people who enjoy comfort with a sweater can wear a sweatshirt under the parka to look more elegant.
Parka With Smart Skirts
Several styles of skirts can be worn with parkas. On the more voluminous ones, it is indicated that the waist is marked, either by the adjustment of the cord in the waist of the parka or by a belt. This is the way of balancing the silhouette, as parkas tend to be longer and wider.
Playing with the proportions in a look can bring balance in the silhouette, it is worth thinking that both the skirt and the coat need to have a small difference between them.
Parka With Beautiful Dress
The very short dresses combined with the parka create a chic style. You can further add sneakers for a more comfortable look, boots for colder days, or heeled sandals and scarves for a tidier look. When you are wearing a floor-length dress, still parka can give you all glitz and glam.
Hope you will safely enjoy your winter days and this parka guide will never let down your style. Chances are you have got the perfect space for your winter wardrobe and if yes, then let us know about your winter parka shopping.
If you think we have missed any amazing parka trends that we should include, so please post your comment below.