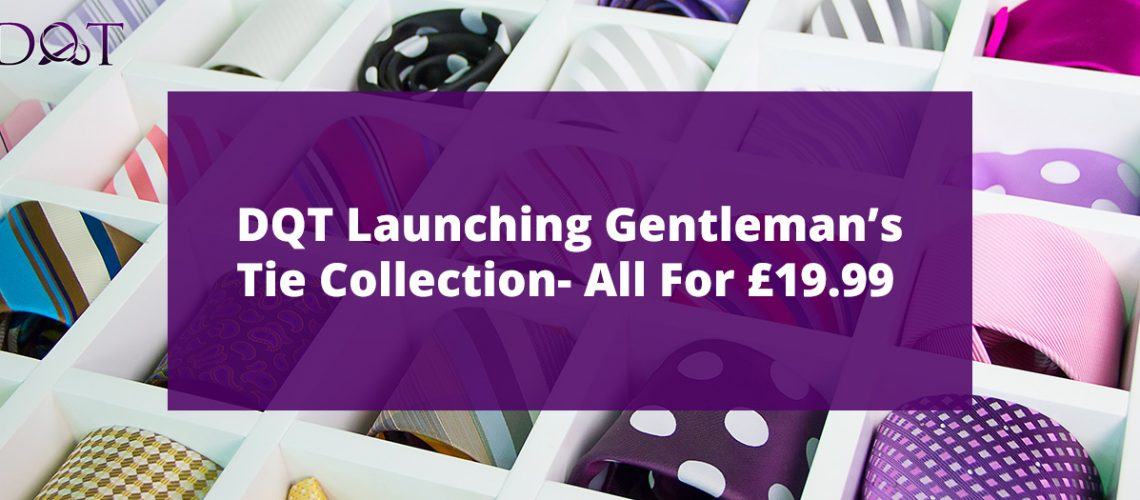 Gentleman, it's a call to upgrade your tie collection because DQT is ready to unveil its elegant tie collection all for £19.99. DQT Discount Code is an expert on wedding neckwear and offers matching ties, cravats, bows, waistcoats, and other accessories to complete a man's look.
Usually, men do not have many options to accessorize their workplace outfits and with this thought in mind, this brand is launching an easy way to sharpen up your everyday work-wear.
If you are the men who are too choosy and never compromise on class and elegance then you seriously need to give this place a visit. What makes DQT a shoppable place is hot deals and DQT discount code plus, their vast collection of neckties and accessories is truly amazing.
Right now, this brand is rolling out a very sensible yet classy collection of ties therefore, we are featuring this superb tie collection that can be worn to work or for social settings.
Royal Blue Grenadine Silk Knitted Slim Tie (£19.99)
Want to elevate your evening look? Try out this royal blue option designed by James Alexander. This hand-made tie is specially crafted from luxurious silk fabric, gives a perfect touch of class and sophistication for every gentleman. Get DST Discount Code
Lilac Panama Silk Regular Tie (£19.99)
Here is another option to keep your tie wardrobe fresh, purple works great and it's a color that never goes out of style. You can match this tie with a bit brighter dress shirt that will enhance your office look without compromising your comfort level.
Navy Blue Panama Silk Skinny Tie (£19.99)
No matter, you are owning or not owning a navy blue suit but owning this navy blue tie will be totally good for you. Its elegant blue shade will definitely add a contribution to make you look smarter in job interviews or on the job.
Strawberry Red Regular Tie (£19.99)
Normally people don't think dark colors as office-appropriate style, but this color is actually cool and on-trend. You can rock it with a fresh button-down shirt.
Stop thinking and jump to get your favorite option from the above list, it's a nice working collection you won't find anywhere else but at DQT.