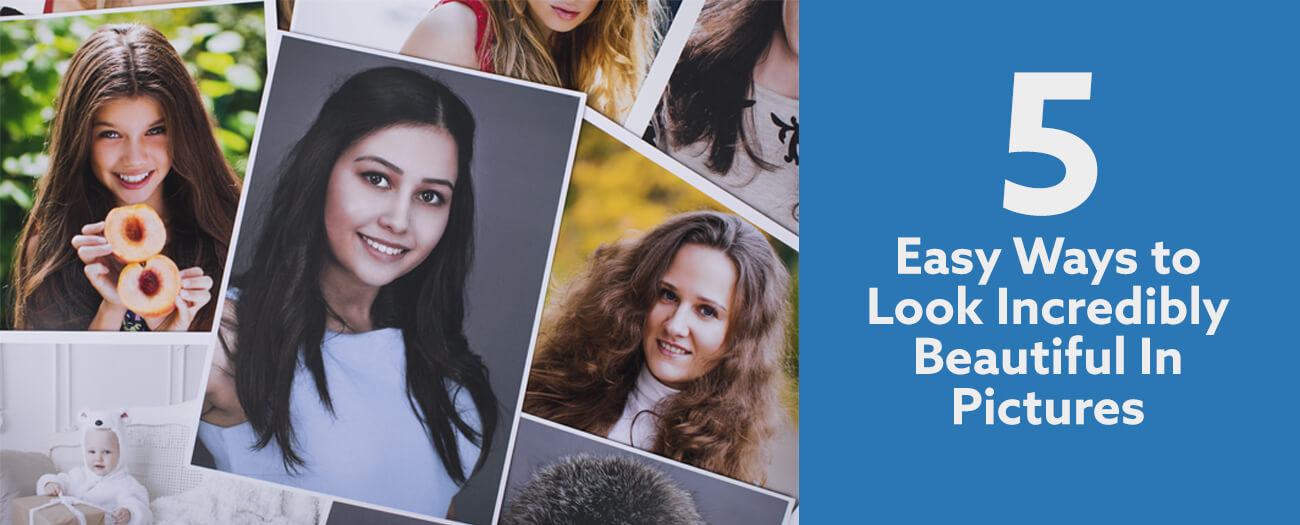 Chances are you might be jealous of a friend who endlessly looks great in every picture and because of that you often feel ignored.
Since people almost take 1 trillion photos a year, you cannot afford to always look ugly in every picture. So, to keep you look fresh and beautiful in every next picture, we have got some serious tips for you.
Keep reading to learn these easy ways that will do nothing but make you look more photogenic.
We know every girl out there is seriously looking for the tools and tricks that can adorn her look in a picture. Well! Thank us later, first see our tips.
Make Sure To Get Your Base Make Up Done In An Upright Way
You don't always buy high-quality makeup base, but when you buy try to utilize it properly. With some little efforts, you'll be camera-ready in just no seconds. Smooth is always good, with this thought in mind, make your face smooth as much as possible. This can be done with your base makeup.
The smoothness of your base makeup gives a great look in camera pictures. It will not only reduce your visible face lines but will also provide a great face finishing. You may use a sheer foundation formula or you may blend your foundation properly with a beauty blender to get an optimum level of face smoothness.
Don't Go With Nude Lip Shades
Often, on the cover of top magazines, you find supermodels wearing nude colors, looking damn gorgeous. But, in real, nude lip color will make you look like a corpse soon when the flashlight hits and bright. If you are taking pictures with a normal camera, or any mobile, try to apply brighter lip colors.
Bright and bold colors like red or orange will give you total glamourous results.
Push Your Face A Little Forward
It might appear stupid to you, but once you try this tip, you will notice the change. When you slightly push your face in a little forward direction while elongating your neck, it appears thinner in the picture. Plus, it also hides all signs of a double chin.
Turn One Shoulder Towards The Camera
If you are the one who always looks super-fat in the pictures. Try this tip and see how slimmer you will be looking in your very next picture. Turning one shoulder towards the camera and the other away from it will make you look very slimmer. You may see many models using the same pose at several red carpet events.
Say Bunny And Here You Go
Once you are all done with makeup and posture now it's time to get ready for the final click. But wait! Don't forget to say "bunny" because cheese is old. When you say bunny it gives a natural smile and makes your face look cute.
We hope our recommended tips will help you take some amazingly beautiful clicks. If it's helpful, do comment in the section below.