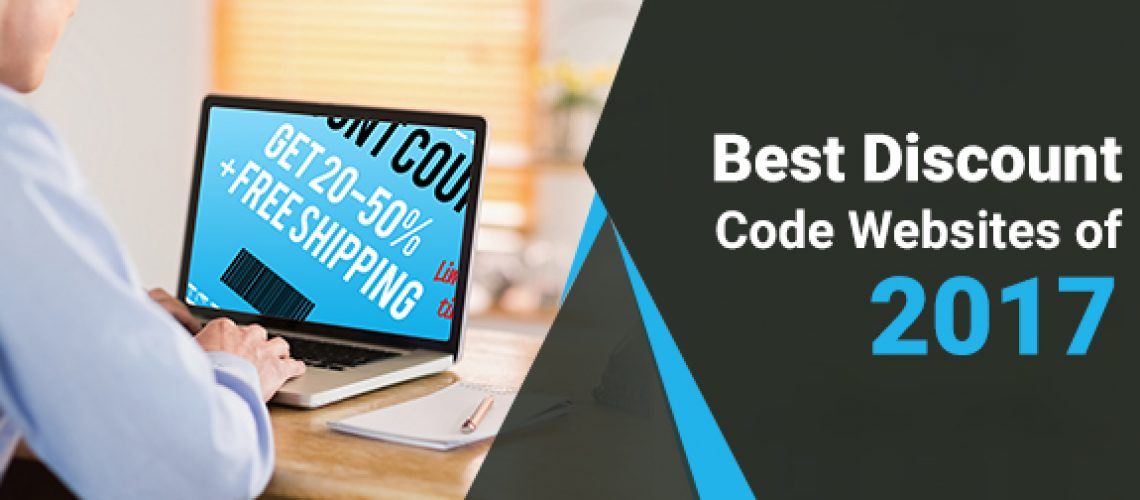 Are you wasting so much money to buy different products? Has this question ever pop your head regarding take a conscious decision to stop wasting a great amount of money, but don't know where to start?
There are a lot of various money-saving websites and blogs with proper advice. Not to mention to the websites that help you out to save money i.e. voucher code and price comparison websites. Take a deep breath, because we compiled an easy-to-use guide with the 10 money-saving websites and blogs that you need to start using. Read the following points below:
Money-Saving Websites
There are a bunch of websites out there committed to bringing you the best money-saving tips and advice. A large number of them update daily with really good advice to help you with all the things including your finances to getting great deals in the supermarket. The great websites that offer amazing voucher codes, discount codes, promo codes along with free delivery.
It has started as a small website run by Marti Lewis, updating frequently to help with consumer rights, getting great deals and discount codes sorting out your finances, etc. By now, the money-saving tips of Martins are legendary. The website is enormous, with tons of people working there to provide you the best recent advice, and you know what, he has also got his TV spotlights.
Vouchercodes.co.uk is truly simple to navigate the money-saving advice website. You can easily discover how to save money, how to make a lot of money, and all the best deals and promo codes around in one place. After making a $25 purchase, the new members earn a $10 Amazon welcome bonus. Join it for free.
When you plan to shop online, voucherpro.co.uk should be your priority to visit because it is a great money-saving advice website that provides exclusive offers, amazing voucher codes, and discount codes. It deals with a wide variety of categories from baby & child, gifts & flowers, health & beauty, home & garden, technology, travel, business, finance, utilities & landline, sports, entertainment, food to women and men fashion to facilitate its consumers. The most stirring of all is, it provides free delivery that makes its users relaxed to buy stuff hassle-free even at home. The website is also having a blog that helps you to share your thoughts and makes you aware of the latest deals, promo codes, and updates. The writers also give answers to your queries sent in, so you can ask anything that is making you confused. The voucherpro.co.uk is filled with voucher codes to help you save money on your everyday shopping. It is worth checking out.
A huge website where you can find which are the big supermarkets that offer lower prices. We hope you would love the website.
Dealslands is the best website to find the top voucher codes which will help you save in a flash at plenty of online stores. It is praiseworthy a quick check before you do any online purchase to notice if there is a deal to be enjoyed
Money-Saving Blogs
Besides the listed official money-saving websites, there are also some great blogs that you need to check out. A blog is a site running by an ordinary person sharing their own experiences and advice, and those you will find below, the main focus on money-saving.
When you read the blog, you will know that A Thrifty Mrs is just loved because the posts on the Enhanced Income Security (EIS) money-saving blog are quite different. You will get everything that she thinks will help you save money. From bargains she is spotted, to get a fashion deal and discount codes (with tons of philanthropy love). She keeps updating her readers about her home renovations as well. The blog is not only helpful, it is also honest and funny to boot. Furthermore, if you move ahead and follow her on Twitter you will get her daily updates too.
It is not surprising we have Mikhila's blog, Miss Budget Beauty. She has a lot of amazing offers and promo codes on her blog. Her money-saving blog is incredible. The blog is featured on the list. Just like a name suggests, it is a spot to find out the best beauty and fashion products on a budget. You can also watch her on YouTube, for videos like the top makeup products under a tenner, and her most loved items every month.
Becky has owned the blog. She is just an extraordinary lady that she does not only have one money-saving blog, she has a cluster of them. Baby Budgeting is ideal for the families who are trying to stick to a proper budget plan, with product reviews, activity ideas, and stories about life with children. Thrifty Home is another Becky's blog which is aimed at getting great looking homeware on a budget. The blog also provides great discount codes. She runs competitions and giveaways often, so in this way, she can easily check both of her blogs out.
The blog is designed for advice on the best way to get things at a low cost, yet still, in the finest quality, you have to check out the Sensible Reviewer. You will get the premium deals and voucher codes on the blog each week, along with blog posts like how to save money on public transport and which is the best budget laptop for you.
With a chief focus on budgeting for a family and teaching kids about money, whilst you are visiting the Frugal Family blog, you will get lost in reading. It is one of the best money-saving blogs that offer promo codes. We completely adorned its articles because it keeps updating us with advice on every topic.
Do you use any remarkable money-saving websites that you think we have already missed? Tell us in the comments below or on Twitter and Facebook, and we will include if we love them.